About the Journal
Mission
Research on Biomedical Engineering (ISSN 2446-4740 / 2446-4732) is the official journal of the Brazilian Society of Biomedical Engineering and is dedicated to publishing research in all fields of Biomedical Engineering. In addition, this journal aims to provide educational material and professional updating, as well as serving as a forum for the establishment of developing policies and incorporation of health technologies by the public or private sectors. This multidisciplinary journal aims at readers and authors with an interest in using or developing tools based on the engineering and physical sciences to understand and solve problems in the biological and medical sciences.
Open Access
RBE is committed to open access for academic work. All of the articles are free to access immediately from the date of publication. There are no author charges, and no charge for any reader to download articles for scholarly use.
Creative Commons
All the contents of this journal, except where otherwise noted, is licensed under a .
Indexing Sources
This journal is published quarterly by the Brazilian Society of Biomedical Engineering and is indexed in the following bases: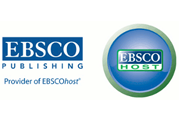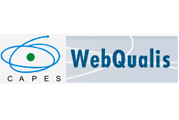 Editor-in-chief
Alcimar Barbosa Soares


(UFU) Uberlândia, MG, Brazil
Assistant Managing Editor
Maristella Borges Silva


(UFU) Uberlândia, MG, Brazil
Associate Editors
Antônio-Carlos Guimarães de Almeida


(UFSJ) São João del-Rei, MG, Brazil

David Martin Simpson


(UoS) Southampton, UK

Helen Jamil Khoury


(UFPE) Recife, PE, Brazil

Hélio Schechtman


(FIOCRUZ) Rio de Janeiro, RJ, Brazil

Leia Bernardi Bagesteiro


(UFRGS) Porto Alegre, RS, Brazil

Peter Kyberd


(UoG) Greenwich, UK

Ronney B. Panerai


(UoL) Leicester, UK

Rosana Almada Bassani


(UNICAMP) Campinas, SP, Brazil

Sérgio Miranda Freire


(UERJ) Rio de Janeiro, RJ, Brazil

Sérgio Santos Mühlen


(UNICAMP) Campinas, SP, Brazil

Slawomir J Nasuto


(UoR) Reading, United Kingdom

Wagner Coelho de A. Pereira


(COPPE/UFRJ) Rio de Janeiro, RJ, Brazil