About the Journal
Mission
Research on Biomedical Engineering (ISSN 2446-4740 / 2446-4732) is the official journal of the Brazilian Society of Biomedical Engineering and is dedicated to publishing research in all fields of Biomedical Engineering. In addition, this journal aims to provide educational material and professional updating, as well as serving as a forum for the establishment of developing policies and incorporation of health technologies by the public or private sectors. This multidisciplinary journal aims at readers and authors with an interest in using or developing tools based on the engineering and physical sciences to understand and solve problems in the biological and medical sciences.
Open Access Choice
Upon acceptance of your article, you will receive a link to the special Author Query Application at Springer's web page where you can sign the Copyright Transfer Statement online and indicate whether you wish to order OpenChoice and offprints.
RBE is published quarterly.
The four-yearly issues are expected to be completed by 31st March (n.1), 30th June (n.2), 30th September (n.3) and 31st December (n.4).
Indexing Sources
This journal is published quarterly by the Brazilian Society of Biomedical Engineering and is indexed in the following bases:
Scope
It is an international peer-reviewed journal open to contributions in the following topics, but not restricted to:
Clinical engineering,
Test and certification of electromedical equipment,
Metrology and biomedical engineering,
Health technology,
Health informatics and telemedicine,
Biotechnology,
Artificial organs, implants, and biomaterials,
Proteomics, genomics, and bioinformatics,
Biomedical instrumentation,
Biomechanics,
Rehabilitation engineering and assistive technologies,
Applied engineering in neurology and neuroscience,
Biomedical signal processing,
Modeling of physiological systems,
Cardiovascular and respiratory systems,
Muscular and nervous systems,
Use of laser in health,
Use of ultrasound in health,
Use of radiation in health,
Medical imaging,
Education and biomedical engineering, and
Interdisciplinary (forensic, smart drugs etc).
Sponsors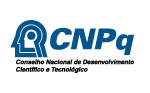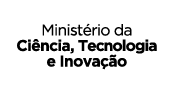 Publisher